click on photos to enlarge
Black and White photography can emphasize a recurring pattern, or design in your photo.
 While patterns can be seen in colored photographs, the color can distract from the details in some cases.
Strong contrast in your black and white photos, where the blacks are black, and the highlights are bright, draws attention to patterns and designs.
 In my photo of the bench, above, the shadows made a great repeating pattern, which drew my eye to the bench.
I darkened the shadows, which in turn, made the highlights look lighter, creating more contrast, and emphasizing the interesting pattern.
The pattern on this leaded window is also emphasized in black and white.
This time I darkened the blacks somewhat, but tried to  keep the darks and lights more level so that the textured detail of the leaded window would show.
This still has a great "contrasty" feel to it due to the light coming through the leaded window,
giving most of the photo a brightness against the dark wood frame.
COMMENTS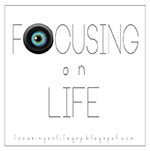 Tweet This: Send Page to Twitter