Posted in photos by Judy - May 16, 2012
click on photos to enlarge
 Architecture, with its strong lines and angles, makes for interesting photographs.
Shooting architecture in black and white can make your photos more dramatic.
 Take photos of the entire structure, showing its strong presence in its surroundings,
but also make sure to zoom in on any special details of the architecture you are photographing.
Look for interesting window shapes, textured brick work, spires, or detailed trim.
 The shape of the stonework in my photo above brings a lot of interest to this photo.
The dark stone against the lighter ocean and sky emphasizes this shape.
In this photo, the natural background, and the organic lines of the vines, emphasizes the strong lines of the columns sitting a top the stone wall.
COMMENTS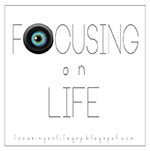 Tweet This: Send Page to Twitter