Posted in photos by Judy - May 08, 2012
click on photo to enlarge
This past weekend I went to visit my parent's.  They live in upstate New York in the house that I grew up in.
 They live in beautiful farm country, with acres and acres of fields and farms and woods.
 When I was a kid my brothers and sisters and I used to play for hours in the woods across the road from our house.
There is a winding creek that we waded in and searched for frogs and pollywogs.
I even took my Barbie doll camper and all of its gear down to the creek to set up "Barbie doll camp."
 We made stone forts and pretend camp fires. We filled many summer days across the road in the woods.
One of the things that I remember so well is that the woods was filled with trillium's. Beautiful white, or sometimes red wild flowers with lush green leaves.
 Almost every time we played in the woods, before we'd go back to the house, dirty and wet, we'd be sure to pick a huge bouquet of trillium's to give to our Mother.
 She always smiled and said thank you and told us how beautiful they were.
Then she'd promptly put them in a vase so that they wouldn't wilt and set the vase in the center of the kitchen table.
  It wasn't until all of us kids were much older, and out of the "playing in the woods" stage that she told us that she hated the smell of trillium's!
 And even then it was a slip-up, she didn't mean to let that little tidbit come out.  
Isn't that just like a Mom?
To smile and tell us how lovely the flowers were, day after day, but never letting us in on the fact that she didn't like the smell of trillium's!
That's what makes Mom's so special!
Happy Mother's Day Mom!
COMMENTS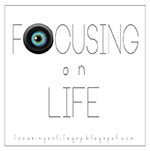 Tweet This: Send Page to Twitter